DancExplosion Arts Center, DEAC, strives to encourage unique artistic expression in our dancers while instilling confidence, discipline, & a love for the art of dance. DEAC offers a variety of classes including but not limited to ballet, tap, jazz, pointe, hip hop, contemporary, modern, and tumbling. Classes are also offered for solos, and competitive duets/trios or group dance. In addition to the wide variety of classes offered at DEAC, classes are offered for 2 years through senior high school graduation. 
Arts education empowers and defines self-esteem, discipline, creativity, and self-confidence. Our qualified and educated dance professionals are committed to teaching these life principles whether our students pursue a professional career or dance recreationally at DancExplosion Arts. The world is a stage, let us all dance on it together.
Dancers are placed in levels according to their experience & ability. Placement is done with attention to the child's progress to ensure a fulfilling and beneficial dance education.  We are constantly evaluating placement to ensure proper goal setting & success by our students in the event a modification needs to take place a member of our team will reach out.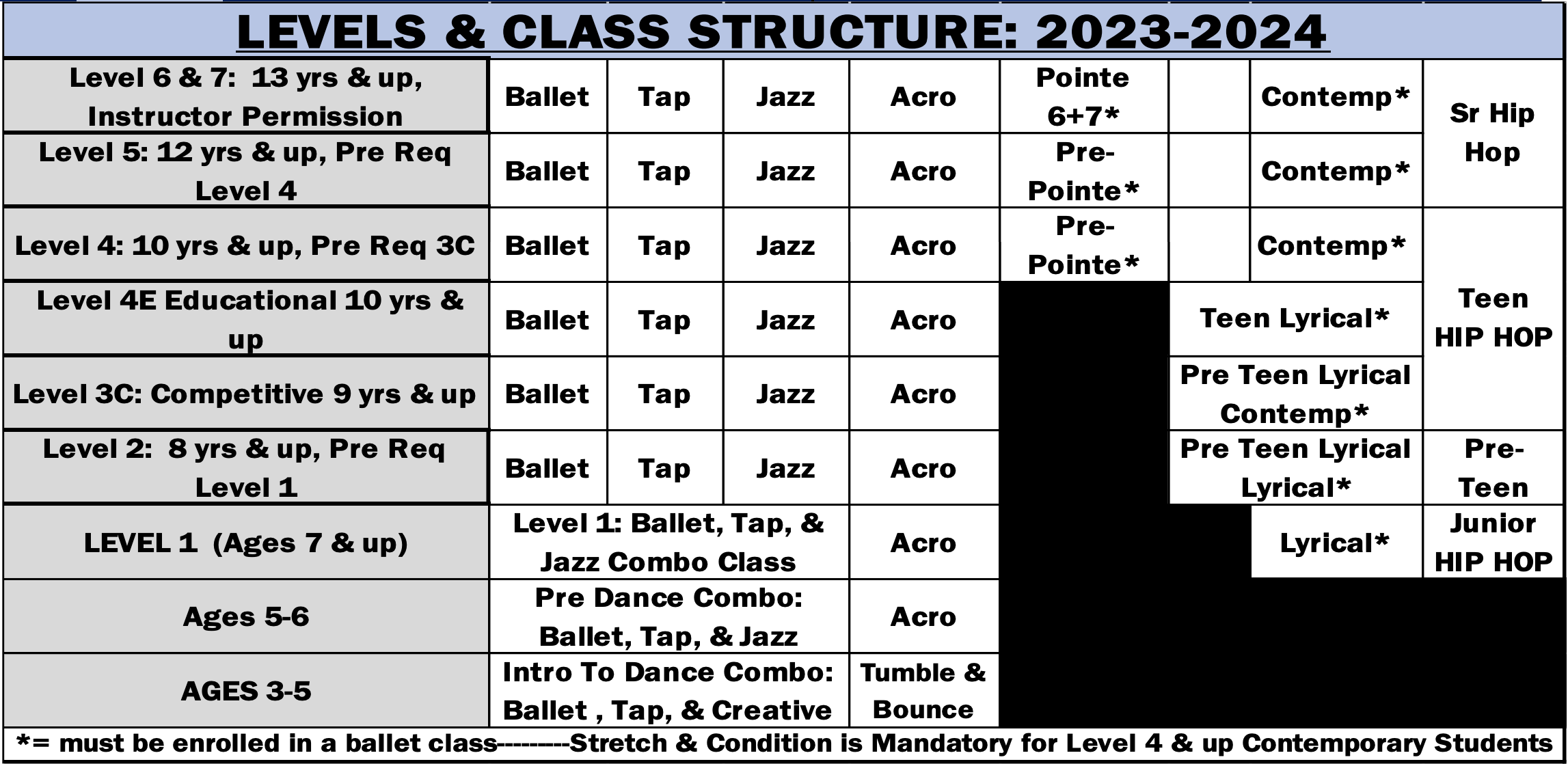 Competitive Track VS Recreational Track
The recreational track is geared towards dancers that love dance but want to keep their commitments to more of a minimum. Recreational classes move at a slower pace and feature more general choreography styles. Skills in these levels are worked on for longer periods of time for certain mastery. Dancers in the competitive track are typically members of the studio's competitive company team. Competitive classes move more quickly, and more intricate choreography is taught at a faster pace. Competitive students are held to more commitments and have more expectations set on them in regard to attendance and extracurricular priority setting. Company auditions are held at the end of the season, and new company members are added during summer rehearsals.*
*Students coming from another competitive program at another school are required to audition and have an assessment with a DEAC staff member. While we it's easy to compare programs, we acknowledge that our level and skill system differs from other studios, and we want to make sure your dancer is set up for success! We will always recommend starting at a lower level and moving up, rather than starting at a higher level where the dancer may get discouraged and need to drop down a level. Please remember that the safety and well-being of your dancer are our highest priority!
DancExplosion Arts Center is located on Babcock Blvd; we are equipped with ample parking for those who stay at the studio. For those that drop off at the studio, we are minutes away from The Block, Ross Park Mall, supermarkets, and various other retail shops. Babcock Blvd is located only 11 minutes from the city of Pittsburgh and 25 minutes from Cranberry Twp; which makes travel affordable. Our studio is also available for rental for your special occasions. 
Family Oriented Atmosphere
We pride ourselves in the family-oriented atmosphere of our studio. All choreography and costumes are age-appropriate. We encourage our students to be disciplined, respectful, and kind-hearted. The studio is a place that many students call their second home. We are so proud of each child's development on and off of the dance floor. The World is a STAGE and the lessons your child learns from their dance teacher help to shape them in and out of the studio. We pride ourselves in teaching the important lessons of dance as well as skills that will help our students grow outside of dance.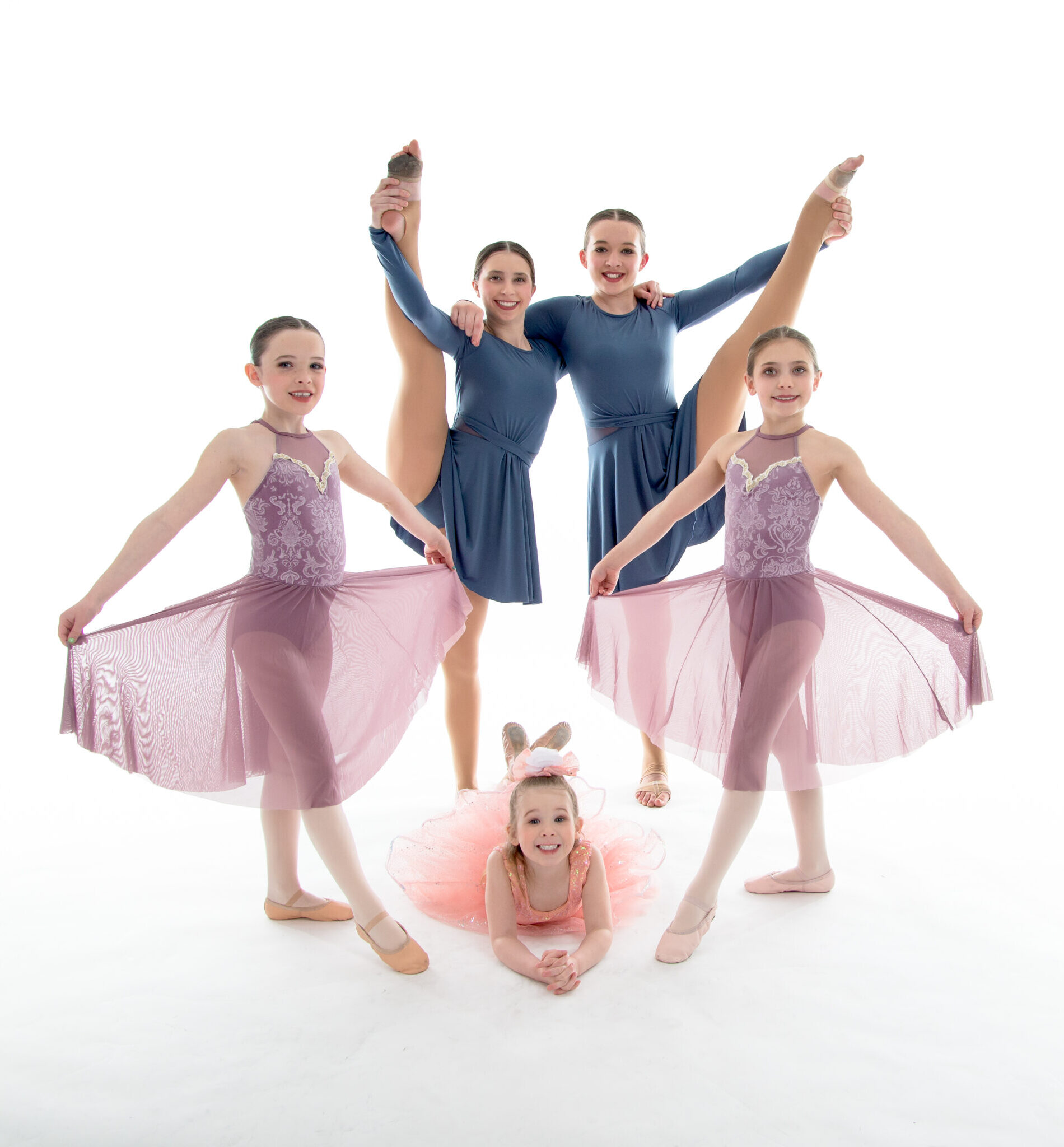 DancExplosion Arts Center
5505 Babcock Blvd
Pittsburgh, PA 15237
Phone
412-364-5505