2023 COSTUME & PICTURE DAY INFORMATION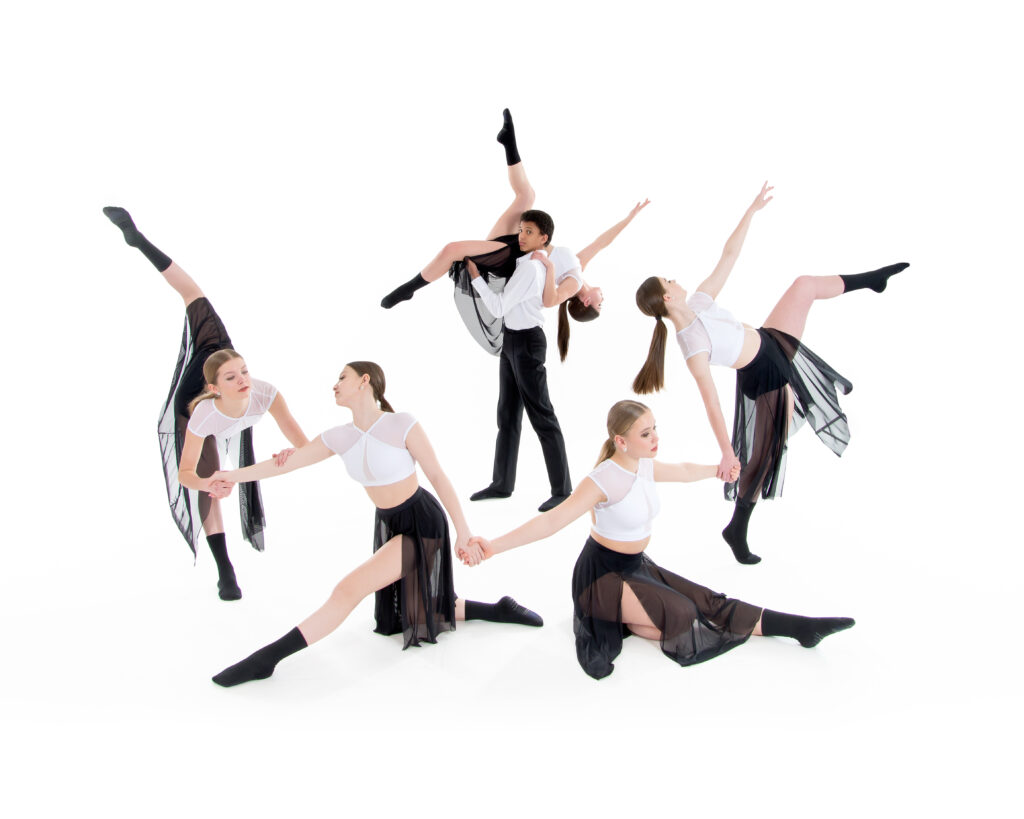 We are very excited for your child's participation in DEAC's Let's Fly Away Student Production 2023! The final shipments of costumes are arriving, and we are preparing items to be taken home in mid-February. The following are policies regarding costume maintenance. Compliance with them will ensure that your child has the best recital experience.
Things to Note
1. To assure a quality fit, we have measured your child. If there is any tailoring that needs to be done, it is the responsibility of the parent. Sizes have been ordered to best accommodate your child's size requirements. (Item can always be altered smaller, not larger). Do not allow your child to wear the costume until the performance.
2. Be sure your hands and the child's hands are clean when handling the costume.
3. Do not consume food or drink while wearing costumes.
4. Tights & other accessories are for performance only. It is important that all tights match on stage.
5. Place costumes in a high-quality garment bag when traveling to and from performances.
6. Store costumes at home in a closet to keep them protected from siblings and pets.
7. To remove wrinkles, please do NOT iron. Ironing could change the color, burn the fabric, & deteriorate the costume. Steaming is a safe option. Hanging the costume in the bathroom during hot showers works well to eliminate wrinkles.
8. Each item of costuming (including footwear) must be labeled with your child's name & CANNOT be replaced.
9. Create a recital checklist for every item for every costume. Refer to the list before you leave for the performance venue.
10. Complete makeup and hair before putting the costume on to keep it clean.
11. If after the performance you want the costume cleaned, check with your dry cleaner for the best process. Some cleaning methods can ruin the fabric & trims.
REMEMBER: YOU ONLY HAVE ONE COSTUME. IT CANNOT BE REPLACED!!!
If you have any questions or concerns, do not hesitate to ask.
---
The following items are needed to complete your child's costume for the recital & picture day
Please Note:
1. Alterations (hems, straps) may be needed and are the responsibility of the parent. Be sure to consider the growth of the child before cutting fabric. For hems, please sew or use an iron-on hem.
2. Tutu and some other fabrics cannot be ironed. Steam them!!! Check with staff if not sure.
3. Do not allow your child to play in or with the costumes. It is the only costume you have.
4. Wear tights (included) for picture day and performances.
5. Order shoes most cost-effectively from Discountdance.com. Use our teacher code: TP44059. Please consider the growth of the child when ordering.
6. All Intro, Pre Dance, and Level 1 classes need PINK ballet shoes and BLACK tap shoes. Level 2 and above require BLACK oxford taps, PINK ballet shoes, and BLOCH PULSE TAN jazz shoes. All Lyrical and Contemporary classes require TAN footies.
If you have any questions, email us at [email protected] or call (412)364-5505.
---
Student Production Overview
All Dance Families will be receiving a student production packet at the beginning of MAY. This handout will cover procedures, information, and a general overview of what to expect in recital week and the day of the production. We are planning a dress rehearsal on Thursday, June 15 at approximately 4:00 PM and Friday, June 16, at approximately 3:00 PM. Students in Intro to Dance and Pre Dance will be scheduled in an hour-long block, so they are not there for the entire dress rehearsal. Students level 1 and above will run the full show in order.
There will be 1 matinee show on June 17, 2023, with an estimated 1:00 PM start and 1 afterglow performance tentative for 5:00 PM.
TIMES ARE TENTATIVE. An exact schedule will be issued at a later date.
Hair & Makeup
Hair for photographs and performances should be presentable, clean, and polished. Company members must have hair styled for  Company. 
Intro to Dance: Hair 1/2 up and polished with no bangs.
Pre Dance and UP: Low ponytail with a center part.
Ballet 2 through 7: Low bun with a center part.
Use only plain barrettes and bobby pins, and heavy hairspray. NO BANGS, PLEASE! We want to see those beautiful faces.
PICTURE DAY HAIR: Hair and makeup should be completed as instructed above. Dancers with solo routines may have hair in any appropriate style of their own choosing for picture days.
APPLY MAKE-UP AT HOME: Eye shadows should be in natural tones (greys and browns, NO blue or green shadow) worn with mascara. A blush on the cheekbones must be worn that is best paired with your child's skin tone. The strong stage lights and photography flashes wash out the faces that do not have sufficient makeup. Senior students may be asked to correct the makeup of younger students. Company makeup as discussed.
*Please see the link below to our 2023 Costume Look Book for pictures of all costumes for all classes*
---
2023 Strawberry Snails PICTURE DAYS WED – SAT MARCH 22ND – 25TH
THERE ARE NO REGULARLY SCHEDULED CLASSES ON THESE DAYS.
Intro to Dance and Pre Dance classes will be individual shots and sibling shots only. Level 1 and above will be both individual and group shots. If you do not wish for your child to participate in a group photo, please notify the staff ahead of time by email.
If you would like to have a sibling shot or any additional photos done beyond individual pictures, please email the studio BEFORE PICTURE DAY WEEK. The schedule is extremely tight, and we must have advanced notice of any extra photos being taken. We thank you for your cooperation.