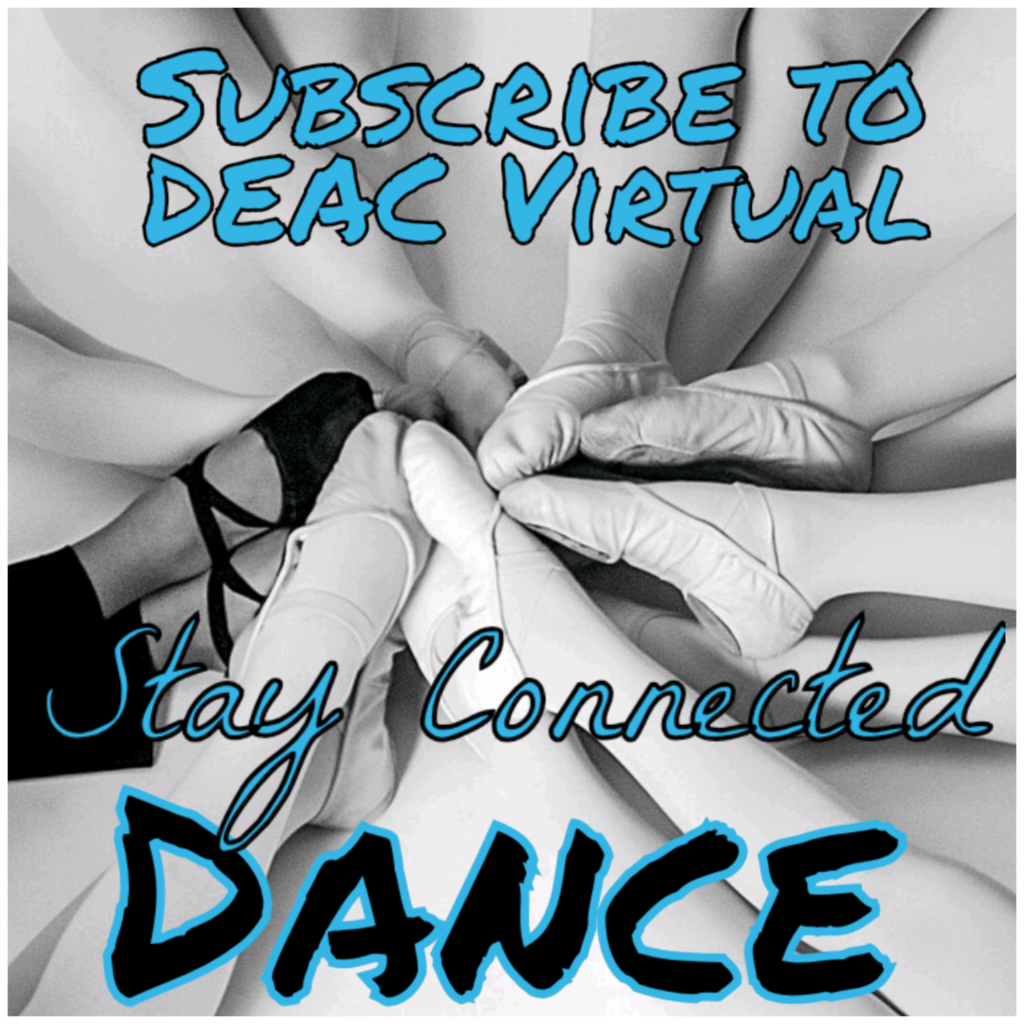 Progress*Action*Flexibility: June COVID Update
VIRTUAL SESSION REMINDER  June 1-13
DEAC will be continuing Virtual lessons for the 1st two weeks of June as we await news and changes from the office of Governor Wolf, as well as protocol from the CDC.
Business as usual for DancExplosion will continue to look very different and, as we transition through yellow into green, there will be a new normal.  Further information regarding our business continuation plan to come.
MEETING IDS will NOT change from MAY; however, a new password will be sent the day of class start.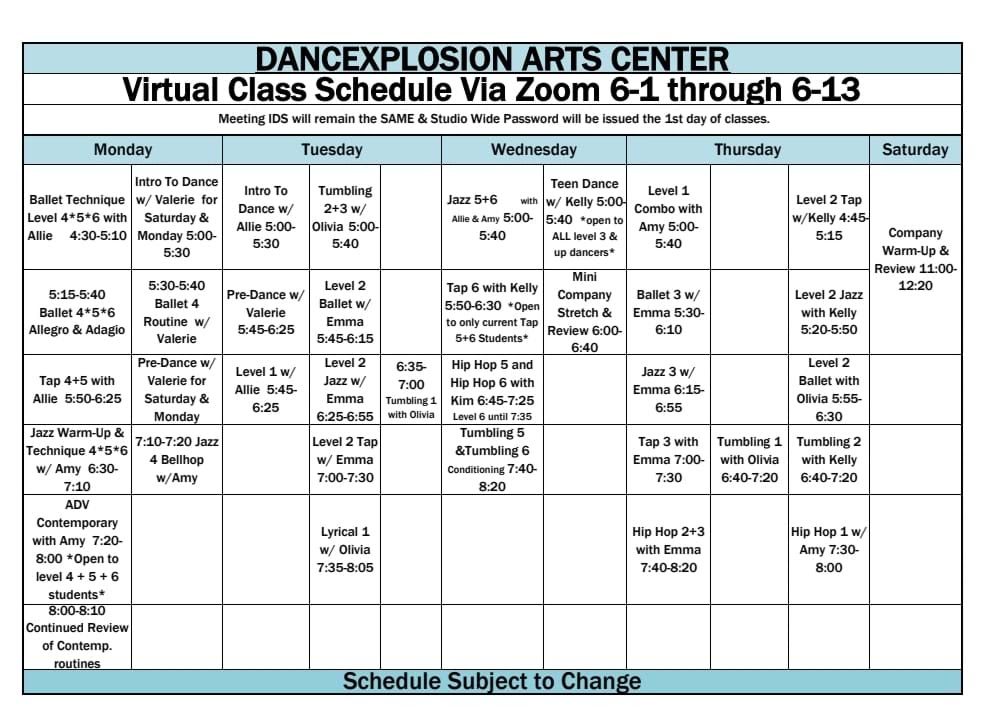 We hope you will continue your subscription by renewing the event as we proceed through the transition process. 
Subscriptions are available now in the DEAC parent portal.
Log into the Portal
Click at the top for Classes and Events
ClickFind Event
Select the age-appropriate experience and finalize purchase!
PLEASE process & complete purchase before the class start time. 
We don't want anyone to miss valuable instruction or class!
 Do not hesitate to email us for assistance.
All classes for the entire level offered to your child with our top notch staff for only $12- $27!
SEEING ALL OF THOSE SMILING FACES IS THE JOY OF OUR DAY!!
Here are a few FAQs & reminders
Having trouble adding the virtual event? Log in Parent Portal, click on Classes & Events at the top of the page & once directed, click Find Events. Here you will be able to select your child's virtual experience.
Still having trouble? Email

[email protected]

And a member of my staff will add it into your cart.
A NEW studio wide password will be issued the day of class start
If you added a virtual experience to your cart but are missing a child's class or IDS-please let us know and we will provide the correct class IDs needed .
You must add & pay for your subscription there will be no automatic debiting.
Advanced Classes are for Advanced dancers only including Tap 6, Contemporary Mon, and Hip Hop 4-6. All level 3 classes & Teen Classes are open for 10 yrs & up!
Last… If you encounter any trouble please email us at

[email protected]

. If you do not hear a reply, try again. The pure volume of emails is kicking some into spam.
Thank you for your patience!