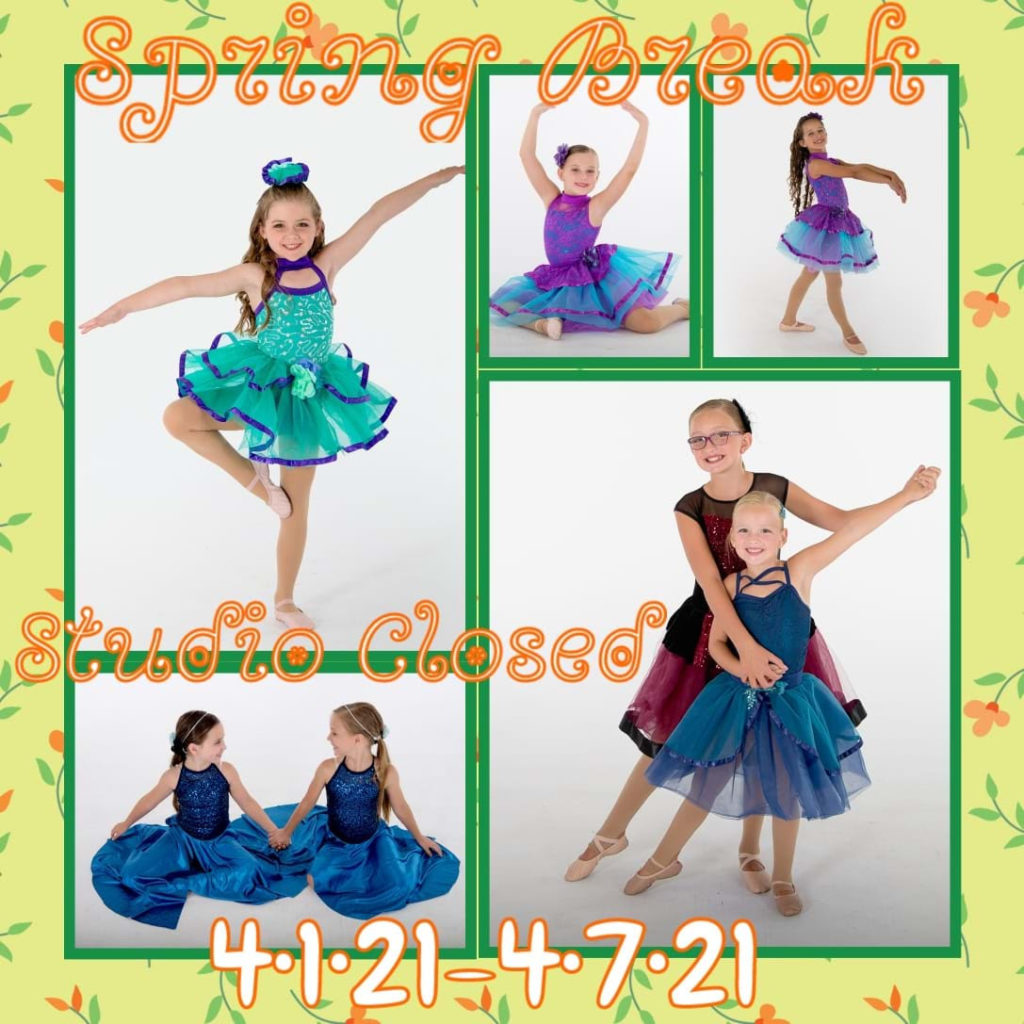 Spring Break begins at DEAC Thursday, April 1st-Wednesday, April 7th.

The studio will be closed.
Classes resume Thursday, April 8th.
DEAC has to take into account vacation days in our 35 class/10-month calendar.
Tuition is due on the parent portal on April 1st and the considered late after April 10.  Thank you!
Have a safe & happy break!