The 2023-2024 Season Has Officially Begun! FAQs and Studio Documents!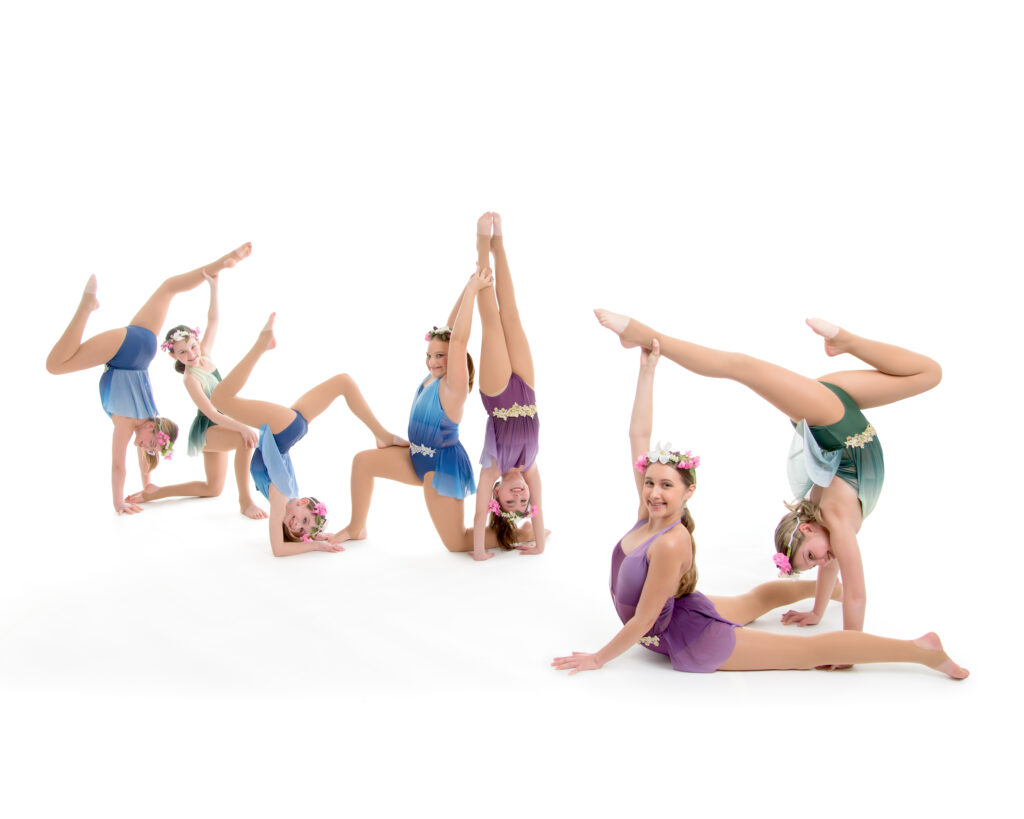 DEAC is a family-centered school focusing on the fundamentals of dance technique & the love for the art of dance. We are over the moon excited to share another season with all of you! Use this blog as a reference for our season documents and other FAQs!
The 2023-2024 Season Packet:
In this packet, you'll find our season schedule and level placement information, as well as our tuition chart with further details, additional information, and helpful class descriptions. The schedule has changed since it was first released in June 2023, so make sure to check out our schedule page for all current classes.
The 2023-2024 School Calendar:
MARK those Calendars….Special Events and More. This calendar contains important dates such as those we do not have classes, the Winter Showcase and Recital dates and rehearsal dates, fee due dates, and other special events!
FAQs:
Tuition:
Tuition is an annual fee divided into 10 monthly payments.  Tuition is due the 1st of the month and courtesy is given to the 10th of the month.  Payment is made on our parent portal.  Customers can choose between 2 easy methods:  monthly auto debit on the 5th or monthly self-pay in the portal. Access to the parent portal can be found on the  Online Parent Portal tab. A notice to all customers that select auto debit: If the 5th of the month falls on a SUNDAY, the payment will be auto debit the following day. In addition, transactions that are not monthly tuition related including costume payments or recital package will not be auto debited.
Expenses for costumes, recital fees, private lessons, and tickets to events are additional. Holidays have been accounted for in the tuition calculations. There are no discounts for holidays taken, vacations or missed classes. All student families will be required to register in person and pay a registration fee. Students may withdraw from any class by filling out a withdrawal slip with 14 days before the next billing cycle. Each registered student will receive a welcome packet which includes information on our policies, dress code guidelines, calendar, schedule, and studio information.
Payment: We accept debit, credit, cash, & checks. Payments received after the 10th are charged a $10.00 late fee. No exceptions. There is a $5.00 Phone payment convenience fee. There is a $30 NSF fee for returned checks. There are no tuition refunds. Tuition rates are non-negotiable. Dance family hours refer to siblings only, not to cousins or extended family
Free Trail Classes and Discounts:
DEAC offers one free trial class to each dance family. At this time, you can take a tour of the studio, speak to a member of our staff, and inquire about the classes and disciplines we have to offer.
Refer a Friend Program: SAVE $15 off next month tuition when a dance family refers a friend who registers and pays for 1st month of dance class.
Triple Threat Discount: To qualify, the dancer must be enrolled in 3 classes. Our system does not automatically populate triple threat credits. Credits will be inputted into the system and will be available on your account as we progress through the month of Sept.
Events:
The studio has two main events, The Winter Performance and our June Student Showcases. These events include dress rehearsals and performances. Not all classes will be performing an rehearsing for the duration of the events.
Our December Production is a small-scale event designed to give our dancers stage experience.  The costuming is simplified with what we have in stock in our costume closet as well as do-it-yourself designs.
 Our June Production is planned as a 2-day rehearsal and a 3-show format (one show on a Friday, two shows on a Saturday).  Event formats & dates are subject to change based on performance requirements and duration. The June production will have costume fees due in October and final payments in Feb.
DEAC's Dress Code:
Uniformed dancers allow for a better structured & disciplined classroom.  Solid color leotards & tights are required for all classes. Sports bras, bike shorts, dance shorts, or biketards are acceptable for all classes with the exception of ballet.  Leg warmers, fitted cover-ups are permitted during winter months.  Any outfit, within reason, is acceptable for tap & hip hop provided it does not interfere with movement and provides adequate coverage.  Hair MUST be pulled back for ALL CLASSES.  A bun for ballet is a must and other hairstyle such as pony tail or braids for other classes.
Intro to Dance & Pre Dance: Pink Leather Ballet shoes, Black Tap Buckle Shoes, Leotard & Tights. Please make sure your dancer's name is on the outside of their bag, and each item has their name or initials inside.
Ballet:  All ballet classes must wear a leotard & tight as well hair secured in a bun.
LEVEL 2 & Higher: Pink Ballet Tights, Black leotard, and Pink ballet shoes. Boys must wear a white t-shirt and black pants and black ballet shoes.
Why So Strict for Levels 2 and Up?
When signing your child up for ballet, you are signing them up for lessons in discipline & hard work; With that, comes the ballet dress code.  Although it may seem unnecessary to parents or people unfamiliar with the dance world, the ballet dress code has been around for centuries.
Why??
Focus & Structure
Mindset of learning
Less likely to be distracted by adjusting their clothing
Hair pulled back securely won't be played with or push out of the face
Teacher can see and correct lines, posture, & placement.
Shoe Recommendations:
Tap: Uni-Sex Black Oxfords
https://www.discountdance.com/search/oxford-tap
Jazz: Block Pulse in Tan
https://www.discountdance.com/search/pulse-in-tan
Jazz/Contemporary/Lyrical: Dance attire including leotards, dance shorts, & foot paws. https://www.discountdance.com/search/paws
Hip Hop: Clean bottom (inside only) shoes
Acro Dance or Tumble & Bounce: Bare Feet
Please visit www.DiscountDance.com & enter teacher code TP44059 for a dress code suggestions and shoe recommendations.
Tuition Payments are NOT all inclusive.
Inclement Weather
Due to inclement weather, DEAC reserves the right to cancel classes. Please refer to studio email, website, Facebook, & Instagram accounts for updates.
Where is DEAC Located?
DancExplosion Arts Center is located on Babcock Blvd; we are equipped with ample parking for those who stay at the studio. For those that drop off at the studio, we are minutes away from The Block, Ross Park Mall, supermarkets, and various other retail shops. Babcock Blvd is located only 11 minutes from the city of Pittsburgh and 25 minutes from Cranberry Twp; which makes travel affordable. Our studio is also available for rental for your special occasions. 
As you know, Babcock and Three degree are very busy road ways and our studio is busy particularly at the 4:50-6:25 hours. Give yourself time to travel to and from the studio.  If your dancer does not require assistance entering the studio, drop offs are welcome and encouraged.  Please do not park in front of the door way.  It is a danger to our dancers exiting out of the building. There is parking available across the street for parents that are coming in without children, parents that want to sit in the car, or those with older children.  A crosswalk and button for crossing is located at the intersection.  We request families limit parents and guardians to 1 per family in the studio when possible  We like our dancers and families to feel like they have space in our main lobby. The upstairs atrium is always great for our Studio 3 students and parents as well.