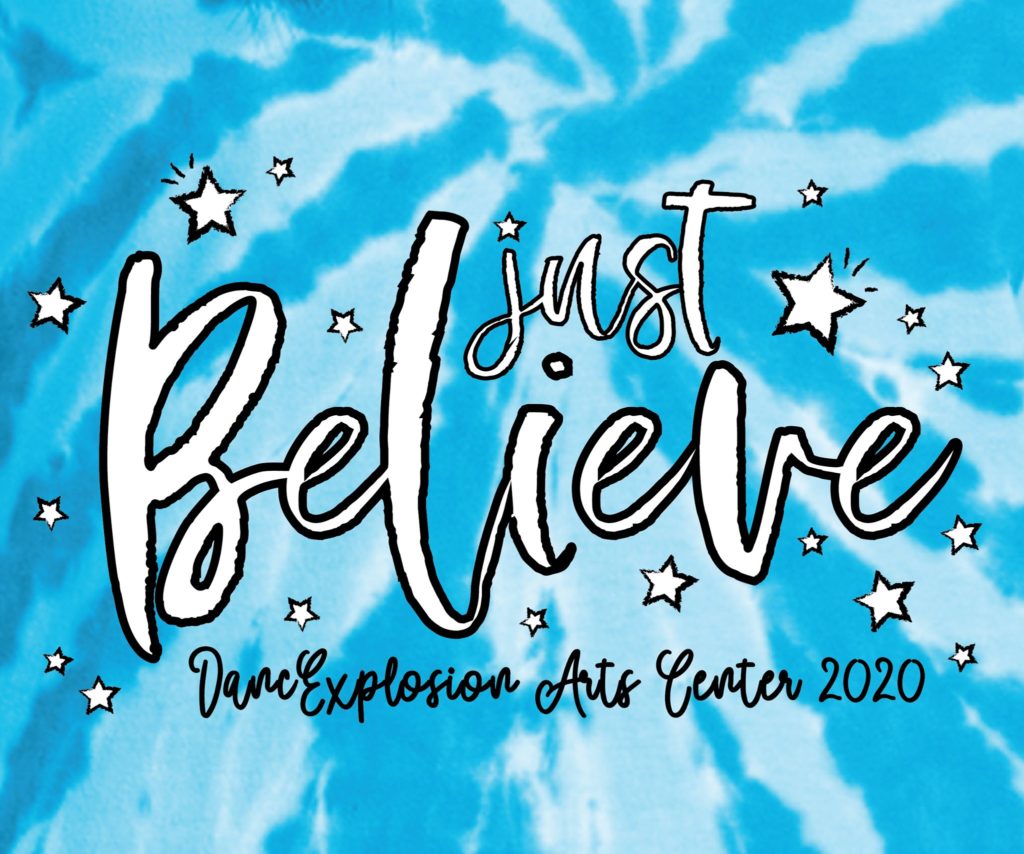 The long & exhaustive search for a home for our 2020 Recital Production is over. We have poured our hearts & souls into this season! As our 10th year (finally!) comes to a close, I could not be prouder of our kids and staff for fighting through this and displaying such positivity, resilience, and faith. We strive to create special moments with all of our showcases and there is no doubt this non-traditional event will be different and a fun night in the park and under the stars!
DEAC JUST BELIEVE
Location: Avonworth Community Pavilion
Rain & Shine
with Restrooms & changing space available at Miller Hall
8/28/2020
Just Believe: In the Park
Featuring Intro to Dance, Pre-Dance, Level 1, & Level 2 Classes with Senior & Assistant Special guest dancers
Approximate Showtime: 5:15
Approximate Run time: 1 hour
Just Believe: Under the Stars
Featuring
Level 3-6, Teen, and Mini Company
Approximate showtime 6:45
Approximate run time: 2 hours
8/29/2020
Tumbling Showcase Location: DancExplosion Arts Center
A series of Mini events at the studio scheduled in 30-minute blocks to include
Level 1 Tumbling Tues
Level 2+3 Tumbling Tues
Level 1 Tumbling Group A Thurs
Level 1 Tumbling Group B Thurs
Level 2 Tumbling Group A Thurs
Level 2 Tumbling Group B Thurs
Level 3-6 Exhibition
SHOW DETAILS
DEAC will be giving each family 2 FREE seat vouchers to attend the August 28 Program in the park. This is a donation-based event.
After each family receives 2 vouchers; we will be selling the last grouping to interested families.
SEATING will be LIMITED at 100 socially respectful seats per event at the Park.
SEATING will be LIMITED to 2 guests per dancer at the studio event.
There will be a LIVE feed to share with our friends and family that cannot attend. We will be working to create a video of the events. Stay tuned for details!
Masks will be a REQUIREMENT for all guests and only removed during a dance piece by performers and immediately replaced.
You will receive additional information packets within the coming weeks as we continue our planning. We will laying our dance flooring as well as looking at special lighting and wing curtains to create the ambiance of this special day.
We understand this event is on a work evening but HOPE our families can come together on this one special day for our dancers.
Please remember that all information is tentative & subject to change based on the ramifications & directives of our government and the CDC.
THANK YOU A MILLION TIMES FOR YOUR SUPPORT! We are BACK & Better than ever!
The DEAC Creative Team