Just Believe 2020 Merchandise is LIVE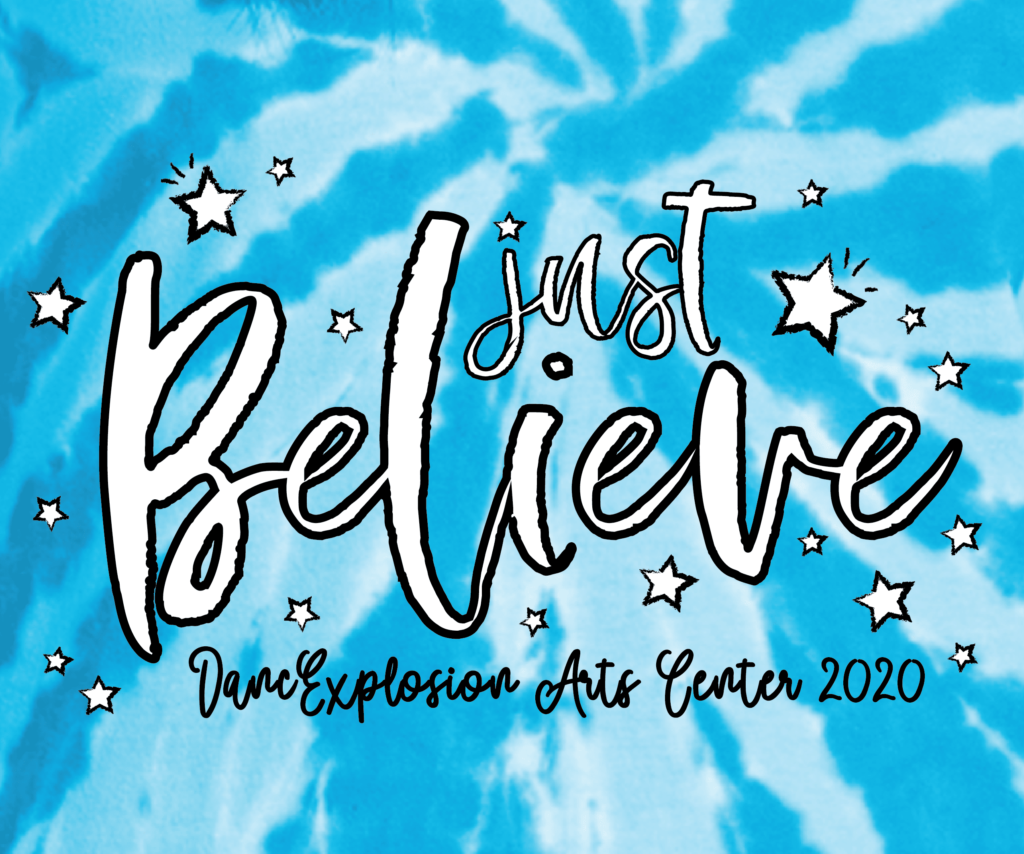 Just Believe 2020…NOW more than ever dance family!!!!
**RECITAL TEE SHOP OPEN FOR PURCHASE through GPSA Online Store!!!!
We will never forget this time in our lives & tee shirt purchase is open to all families and friends of DEAC!!!
Order now! Shop closes July 10th at 10 am
ONLINE STORE OPEN NOW!!!
ANNIVERSARY Tees AVAILABLE!!! SHORTS!!! TANKS!!!! Bookbags!!
https://deac2020.itemorder.com
**We will NOT be ordering samples or tees for each student.  Due to the virus, we are asking for all purchases to be made on the GPSA Store. 
DATE REMINDERS
June 22-30: Welcome Back Teen Contemp, Tumbling 4+5, Thursday Level 3 & Level 2, and Tuesday Level 2.
July 1-7 Summer Break I
July 9-16: Welcome Back Intro to Dance, Pre-Dance, & Level 1
July 27-28-29: Picture Days
August 8-14: Summer Break II
August 28 & 29: Rehearsal & Recital JUST BELIEVE
STUDIO REMINDERS
So far the transition has been so smooth!!!  We ask our parents to please read the Business Continuity Plan & review the waiver on parent portal.
Bring a MASK < YOGA MAT< YOGA BLOCK < WATER BOTTLE < THERABAND < Pre-Packaged Snacks.
Get ready for lots of hand washing!!!
Not planning on returning this summer to finish the 2020 recital season? Please email at 
[email protected]
 so we can adjust our records.

Plan on returning to in person classes anytime June-August? Register & answer a few questions about your return in the 
Welcome Back DEAC Event on the DEAC Parent Portal
 under Find Events.
This registration qualifies you to be entered into 2 Grand Prizes and 3 mini prize raffle with prizes including a FREE Solo lesson with DEAC Creative Team, $55 Gift Certificate to Cycle Bar in the BLOCK, Gift Certificate for a 3 ft Hoagie from MONTEVERDE CATERING, Anniversary Tees, FREE Rides at the Cycle Bar & more!