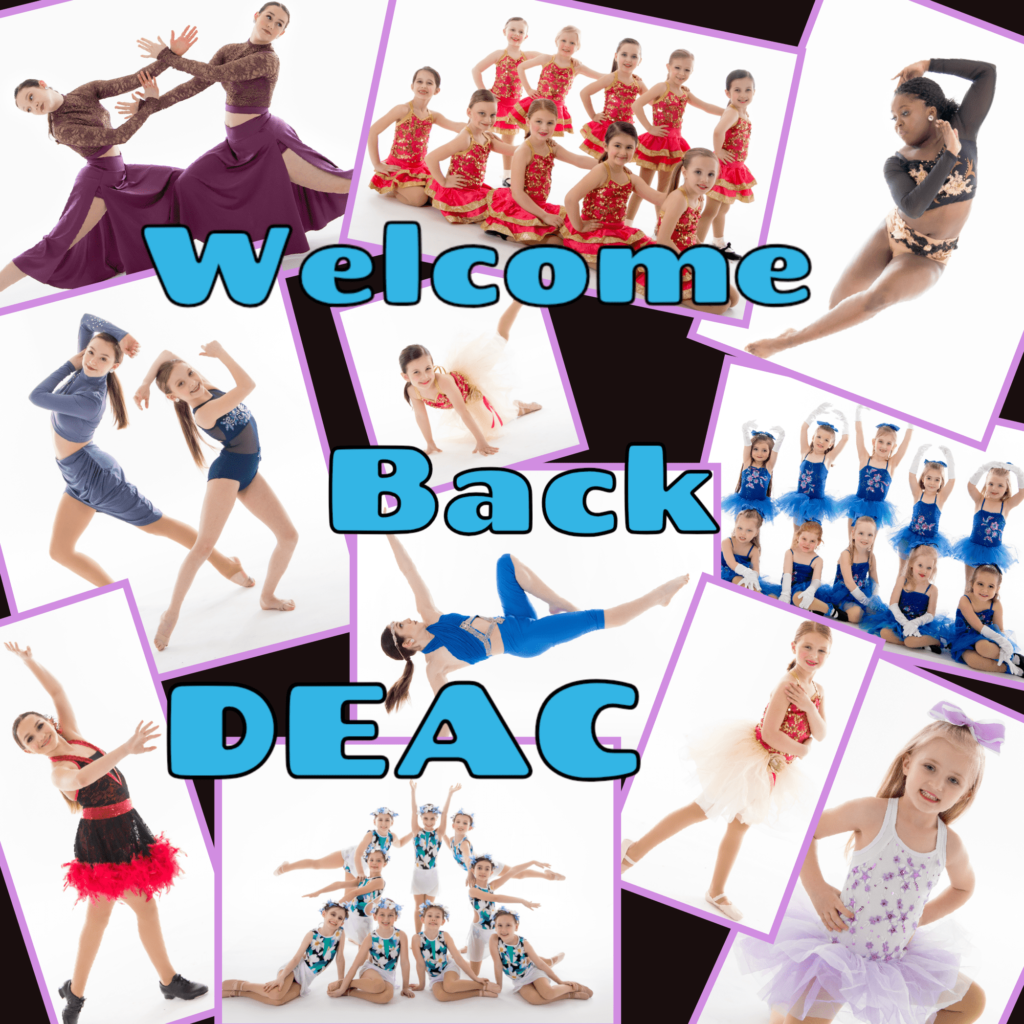 Happy Friday!
We know there were questions about the Reintegration, Virtual lessons, & Opening.  Please watch the attached video for an answer to some of your questions!
Quick Review & Reintegration: VIDEO
Not planning on returning this summer to finish the season? 
Please email at [email protected] so we can adjust our records.
Plan on returning to in-person classes anytime June-August?
Register & answer a few questions about your return in the Welcome Back DEAC Event on the DEAC Parent Portal under Find Events.
This registration qualifies you to be entered into 2 Grand Prizes and 3 mini prize raffle with prizes including a FREE Solo lesson with DEAC Creative Team, $55 Gift Certificate to Cycle Bar in the BLOCK, Gift Certificate for a 3 ft Hoagie from MONTEVERDE CATERING, Anniversary Tees, FREE Rides at the Cycle Bar & more!
IMPORTANT DATES
June 15:  Welcome Back Level 4, Level 5 & Level 6.
June 24-30: Welcome Back Teen Contemp, Tumbling 4+5, Thursday Level 3 & Level 2, and Tuesday Level 2.
July 1-7 Summer Break I
July 11-16: Welcome Back  Intro to Dance, Pre-Dance, & Level 1
July 27-28-29: Picture Days
August 8-14: Summer Break II
August 28 & 29: Rehearsal & Recital JUST BELIEVE
SCHEDULE
*Classes on Location & Virtual will follow this schedule effective July 15*
*Virtual Lessons will continue for all that choose in-home learning, make-ups, & sickness/wellness.*
*Zoom Classes are shortened to 40 min or 30 min based on original length*